We recognize that all our patients are unique and deserve to receive orthodontic care that reflects their individual needs. Our experienced and talented team is committed to working with you and your family to create a comfortable, stress-free, and rewarding orthodontic experience every time you visit our practice.
We are pleased to welcome you and your family, and we look forward to working with you.
---
Lori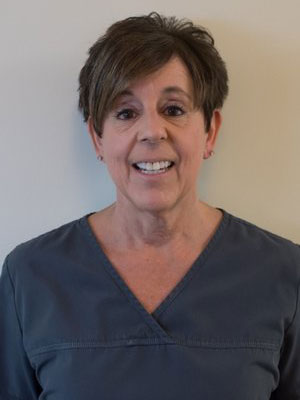 Hello, I'm glad to meet you! I work here as an orthodontic assistant as well as a registered dental hygienist. I have worked in our office for more than ten years, and have been in the dental field for nearly 30 years! The best part of my job is helping patients obtain a beautiful smile with correct functionality for life! Our whole staff makes a great team that helps to create a fun and relaxed atmosphere for our patients.
At home, my husband Tom and I have two beautiful daughters, and one Morkie and two Maltese dogs. When I'm not at work, you can usually find me cooking, baking, or playing golf. Most of all, though, I love spending time with my family.
Angela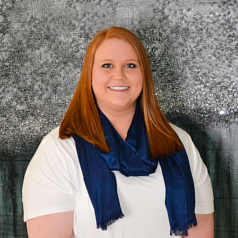 Hello! I work here as a financial coordinator and administrative assistant. I am here to help you with all your billing or insurance questions! The best part of my job is being able to see our patients grow, not only in age but also in their self-esteem from our treatment.
My husband Andy and I have two dogs, Aspen and Charlie, and we love to go on walks on the beach and take them to the dog park. I enjoy traveling to new places and being outdoors. In my spare time, I love being creative with arts and crafts and cooking. I am also a big fan of hockey—go Sabres!!
Janelle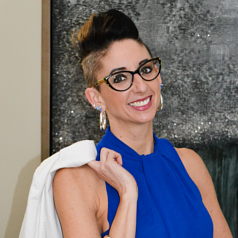 I am a retired certified clown and have a big background in working with children and teenagers. I have five years' experience working in general dentistry, and have a bachelor's degree from the State University at Buffalo. I am extremely excited about working for Aszkler Orthodontics and expanding my knowledge in the orthodontic field.
At home, I have a husband, and a young daughter and son. We are always busy clowning around and doing fun family activities. I always preach a healthy lifestyle and always stay active. When I am not working, I enjoy getting out with friends and making memories.
Kelsey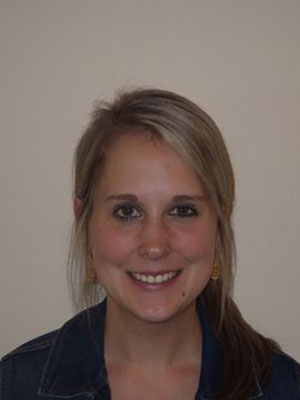 I am an administrative assistant at Aszkler Orthodontics. I am usually sitting at the front desk when you come in, so it will be my smiling face that you see when you first come in! I will also be helping you schedule your appointments and will help answer any other questions you may have.
I am so happy to have joined the Aszkler Orthodontics team! I have always worked with children, both in day cares and as a nanny. Besides being with kids, I enjoy arts and crafts, shopping, and Disney. Most of all, I enjoy making people smile!
Laury
I have spent most of my adult life working at Aszkler Orthodontics. I have worked at our front desk, as a clinical assistant, and in the lab making appliances. At the present time I am in human relations and an office consultant. Aszkler Orthodontics is a happy place to work and feels like home to me. My goal is to make it feel like a family to others also, especially to our patients.
My husband Bob and I have a daughter named Jamie and a granddaughter, Juliana. Thanks to her, three puppies now reside at my house. I enjoy watching softball, basketball, and horse shows. I also enjoy a good movie!
Theresa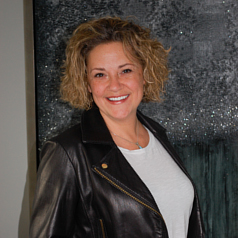 I have worked in the dental field for most of my adult life. Being a part of Aszkler Orthodontics is exciting: I love helping our patients achieve beautiful smiles!
Outside of work, I enjoy life with my husband and children on our produce farm in Eden. My passion is horseback riding with my beautiful horse, Morris. I spend a lot of time outdoors hiking, fishing, and four wheeling with my boys.
---
Brieanne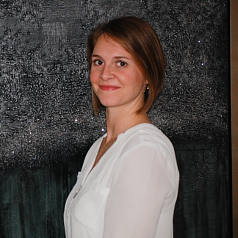 Hi! I'm one of the newer members of the Aszkler Orthodontics team. Starting in 2007, I worked at general dentist's office as a dental hygienist, otherwise known as the floss police. After 11 years, decided I'd like switch things up. Now you'll find me working with Dr. Rob and the rest of the team as a hygienist and assistant to transform your smile! I am looking forward to meeting you. Don't forget to take a selfie with me!
When I'm not at work, you can find me sitting outside with a good book, at the gym taking Zumba classes with my girlfriends, or spending time with my husband, Ryan. We like to go to festivals and fairs and to try new things like canning and starting an orchard in our backyard. In five years or so, we may have some cherries or apples for you to try! Most of all. we love to travel – whether it be weekend or week-long trips. Our list of future destinations is endless. I am looking forward to many more years of exploring the world with him.