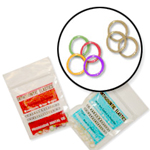 Elastics (Rubber Bands)
Wearing elastics (or rubber bands) improves the fit of your upper and lower teeth. Wear rubber bands as instructed, and remember that the rubber bands work far more efficiently if they're worn as prescribed.
---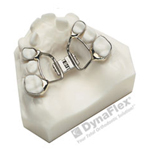 Palatal Expander
The palatal expander "expands" (or widens) your upper jaw by putting gentle pressure on your upper molars each time an adjustment is made. Your orthodontist will instruct you about when and how to adjust your expander. When you achieve the desired expansion, you will wear the appliance for several months to solidify the expansion and to prevent regression.
---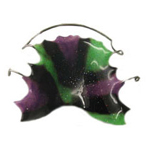 Retainers
Retainers may be removable or fixed. They hold your teeth in their new, correct positions after your teeth have been straightened. Your orthodontist will instruct you on how to care for your retainer and about the duration of the wear. Wearing your retainer as directed is crucial to prevent regression of your treatment.
---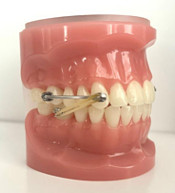 American Orthodontics Power Bar
The American Orthodontics Power Bar is an orthodontic device developed to correct a bite without removing permanent teeth when teeth have erupted incorrectly. With an effect similar to headgear, but without the use of a bulky appliance, the American Orthodontics Power Bar pushes upper teeth back to create a corrected bite prior to the addition of braces.
---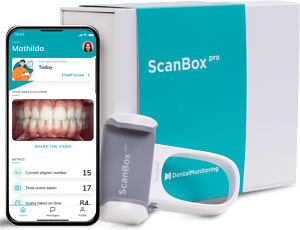 Dental Monitoring
With the DentalMonitoring app and ScanBox pro, you will send in photos of your teeth and communicate with the practice securely from the comfort of your home – or anywhere in the world. We will receive your photos to review your treatment and ensure it's on track without the need for unnecessary trips to the office. Over time, you can monitor the progress of your treatment with the photo time lapse technology that shows how your teeth are moving towards your goal!